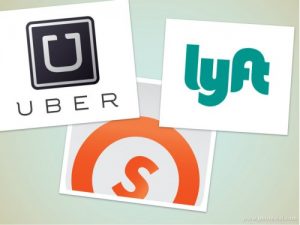 Tampa Auto Insurance
Tampa Auto Insurance and ride share companies become more and more popular in Tampa and throughout the state of Florida, the Tampa auto insurance industry has taken steps forward in meeting the needs of drivers searching for coverage.  Without additional purchased endorsements, drivers could find themselves with a gap in coverage while driving for a ride sharing company such as Uber or Lyft. These endorsements are meant to cover the gap in-between your personal Tampa auto insurance policy and the ride sharing company's liability insurance that kicks in when a passenger is in your vehicle.
What will my personal Tampa auto insurance policy cover if I am driving for Uber or Lyft?
In short, if you start driving for Uber or Lyft in Tampa or all of Florida, the first thing you should do is to call your agent and discuss your options!  It is unlikely that your personal Tampa auto insurance policy will cover any costs resulting from an accident while your ride sharing application is turned on, especially if you have not disclosed the information to your carrier. In fact, your Tampa auto insurance policy could be terminated if an insurer discovers you work as a ride share service without telling them prior to an incident.  In certain states and with some companies there are endorsements available for purchase at minimal cost on your personal policy that will add coverage for the "gray area" of when your application is turned on, but you do not have a passenger in your vehicle. If an accident occurs while you are on your way to pick up a fare, or have passengers in your vehicle, the ride sharing company's liability policy will take effect and will pay for medical expenses, damages, and even comprehensive and collision coverages.
Both Uber & Lyft have more information on their websites.
Uber: https://www.uber.com/drive/insurance/
Lyft: https://help.lyft.com/hc/en-us/articles/213584308-Insurance-Policy
If you have any questions regarding ride sharing policies, please don't hesitate to contact the Omega Insurance Agency.  We are here to help answer your Tampa auto insurance related questions. Also, visit our Tampa auto insurance page on our website for more information – click here
Omega Insurance Agency is a full-service independent insurance agency based in Tampa and serving all of Florida offering Tampa auto insurance, home insurance, flood insurance, business insurance, and most other types of insurance product.
Contact us today at 813-341-1530 or Toll Free at 888-663-5088