Omega Insurance Agency, Inc.
A full-service independent insurance agency based in Tampa, Florida and serving the entire state of Florida.
At Omega Insurance, a full-service insurance agency offering auto insurance, home insurance, business insurance, flood insurance, and much more, we provide a combination of sound advice and unparalleled customer service while making the process of buying insurance easy and enjoyable.
By adopting new technologies into our routine processes and by constantly upgrading the skill set of our team members we deliver exceptional value to our customers who are proud to tell their friends and relatives that they do business with Omega.
Omega Insurance Agency, Inc. was incorporated in May 2012.
The mission of Omega is to provide products and services of high quality, as well as protection and value pricing to households and individuals throughout the State of Florida. In addition to the business objectives, Omega Insurance Agency aspires to become an outstanding corporate citizen in the community.
The key to success for Omega is based on offering  a variety of  services and products; on  delivering  timely and accurate service,  and  on developing one-to-one relationships with customers.
Strong reputation, honesty and integrity are the foundation of the agency.
---
Our Team
Jamie Kendig – Agency Principal
Jamie is a great addition to the Omega Insurance Agency.  Jamie comes to Omega with over ten years of professional Property & Casualty insurance industry experience and is an expert with regards to Homeowners, Auto, Motorcycle, Boat, Golf Cart, and Liability Insurance.  He is also experienced in varying types of Commercial Insurance.  Jamie is originally from Lancaster, Pennsylvania and moved to Florida from Cleveland, Ohio in 2006.  In his spare time, Jamie enjoys CrossFit, running, swimming, and competing in US Master Swim meets.Give Jamie a call or send him an email today for all of you Florida insurance needs.
813-341-1530 jkendig@omega-ins.com
Laura Shover – Licensed Sales Agent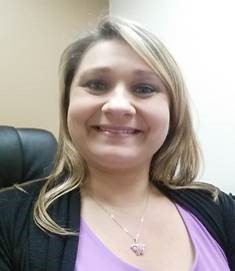 Laura has been with the Omega Insurance Agency team since May 2017. Laura is previously from Ohio, working at Motorist Mutual. Now with 20 years of insurance experience and with this exceptional team Laura is ready to help you with a wide range of insurance needs and questions. Laura's hobbies include kayaking, camping, riding motorcycles with her husband and friends, playing with her dog Bentlee and spending time with her daughter in Ohio.
Carolyn Chambers – Licensed Sales Agent 
Omega Insurance Agency is pleased to introduce Ms. Carolyn Chambers, an Omega Insurance producer
who avails 30+ years of retail, management and insurance industry experience to our customers for
insurance plan and product analysis tailored to individual consumer needs and preferences.
Following studies at Dr. Martin Luther College and Central Michigan University, Carolyn engaged in
retail, marketing and management roles, followed by immersion in the Insurance industry since 1989.
Carolyn currently holds Property and Casualty, Life and Health, and Medicare licenses in multiple States,
and over the years she has received recognition from several top tier Insurance companies for her
superior skills and performance:
Progressive – recognized as "Top 5% in Florida."
GMAC – awarded status as a "Platinum Agent."
Humana – recognized as a "Florida Top Agent."
United HealthCare – recognized in multiple instances as,
"Top Producer"
"Top Special Needs Plan Agent"
"Top Converter"
"Top Self-Generator"
"Top 10 in the South East Region"
The foundation for this success has been Carolyn's persistent belief that the most important component in any interaction is her clients' satisfaction. Carolyn values and respects the needs of each client and conducts each interaction with compassion and consideration, as if she were serving the needs of a member of her own family. In her free time Carolyn enjoys many outdoor activities. You can find Carolyn spending time with her family and friends. You might see her in the Smoky Mountains riding her motorcycle, at the park with her grandchildren, on the water or on the softball field. Every time you see her, you will find her with a big smile on her face enjoying life.
Anna Benitez – Account Manager