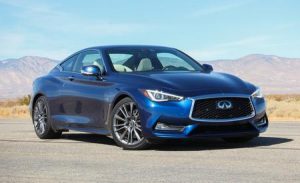 Auto Insurance Tampa
What is Comprehensive Coverage?
Tampa, Florida
Auto Insurance Tampa – Comprehensive coverage – sometimes called "other than collision" coverage – is very important for your vehicle in Tampa and all of Florida. If you have a loan on your car chances are your loan company will require you to hold comprehensive and collision coverage, but if you own your vehicle out right, they are not required by law and optional for you to purchase. Some examples of what Auto Insurance Tampa comprehensive coverage includes:
Fire
Weather, such as tornadoes or hail, common in Tampa
Flood
Falling objects
Crashes with animals, such as deer
Windshield repair from objects such as rocks hitting the glass
Vandalism and Theft
As you can tell from this wide-ranging list, it is an important coverage to keep on your vehicle. Typically, the coverage will include a deductible ranging anywhere from $100 to $2,500. The higher the deductible, the lower the cost to you each month.
As a vehicle ages it is important to check in with your coverages and make sure they are still necessary. The maximum payout on most policies for Auto Insurance Tampa Comprehensive coverage is the value of your car at the time it is either totaled or stolen, not the replacement value of a new vehicle. So, if your car's value is low, it may not be fiscally worth it to pay an insurance premium on the comprehensive coverage plus a deductible at the time of incident for a small, or no, payout.
Like most types of coverage, it is important to speak with your local, Tampa based, licensed agent to make sure your policy is a good fit for your current Auto Insurance Tampa needs! If you have any questions regarding comprehensive, or any other coverage, please don't hesitate to contact the Omega Insurance Agency.  We are here to help answer all your Auto Insurance Tampa related questions.
Omega Insurance Agency is a full-service independent insurance agency based in Tampa and serving all of Florida offering Auto Insurance Tampa, home insurance, flood insurance, business insurance, and most other insurance product.
Contact us today at 813-341-1530 or Toll Free at 888-663-5088