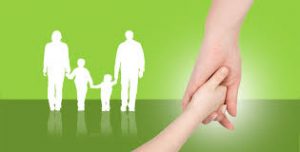 The purpose of any Tampa Home Insurance policy is peace of mind.  Whether it's time to renew your Tampa home insurance policy or make your first Tampa Home Insurance purchase, the process can be mind boggling.  That's why it's extremely important to select an agent who can help guide you through the process.  At Omega, our number one goal is to make sure you are properly protected from life's unfortunate events.  More than selling insurance, we sell customer service.  Let one of our experienced agents take a look at your current policy, or help you walk through the process of purchasing your first policy, and not only provide you with the coverage you need, but help you understand the process and how you can save substantial money. Below are a few tips to help you make the most of your Tampa Home Insurance:
Your premium is based on risk:
Each individual home presents a different risk to the insurance company.  Factors such as local crime rates, proximity to the ocean, local building codes, specific to your home construction details, and other factors are just a few of the ways insurance companies base their rates.  For example, if your home is built of block, or masonry, construction the rate will generally be lower than a frame home, with all other factors being equal.  If you have a new roof, the shape of your roof, and the material your roof is made from (tile, shingle, metal, etc.) can all have an impact on the price you pay for your Tampa Home Insurance.
Not all policies are the same:
Did you know that each company has specific underwriting guidelines and coverage limitations that can significantly affect the amount of coverage provided for specific items?  For example, Company A may cover the replacement cost of your jewelry from theft for its actual replacement cost, while Company B may have a limitation in their policy that only covers jewelry for loss by theft up to $5,000.  Why would a company do this?
In a nutshell, Company B may limit loss of jewelry by theft to charge lower rates. How so? If Company B knows they never have to pay more than $5,000 for a jewelry theft claim, they know that they have eliminated substantial exposure to that risk from their book of business. Which means, in turn, the don't have to charge for that exposure. We see this often and for different types of exposures. Some companies offer sinkhole coverage, and some don't. Again, this is to limit their exposure and offer you a better price for things you may not need.  Often, however, you may need this, or any other specific coverage. That is where an experienced agent can come in and help you understand the policy you are purchasing, what is covered and what isn't covered, and how that related to your financial goals and which exposures you are okay with taking on yourself, on an individual basis. Not all insurance policies are the same!
Give us a call today and let us walk with you in finding the best available coverage for your home at the best available price. We have many carriers, each with unique policies, that can help save you money and protect your most valuable assets.
Omega Insurance Agency, Inc. – 813-341-1530 or 888-663-5088.