Flood Insurance – It's Important – Flood Insurance Tampa
Flood Insurance in Tampa is a must and we have the best rate.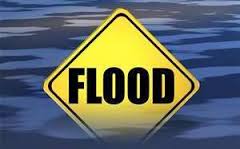 Did you know, that most homeowner's insurance policies do not cover damage caused by flood?  Generally speaking, a loss caused by flood damage is specifically excluded under most home insurance policies.  In Tampa, Florida and all across the United States, flood insurance is most often written through what is known as the NFIP, or National Flood Insurance Program.
This is a government underwritten program in which the U.S. Treasury pays the claims and administrative expenses.  This is often due to the inability of the private insurance market to offer competitive rates.  However, things are changing.
Recently, in Tampa and all of Florida, several private-market flood options have come into the marketplace.  Often times, these private market carriers can save you substantial money over your current, NFIP flood insurance Tampa policy.  The NFIP continues to increase the cost of flood insurance and it has reached a point where offering flood insurance Tampa in the private market arena is beginning to make sense.
Now you have options in securing your flood insurance in Tampa that can potentially save you significant money when compared to your current rates.  If you have a flood insurance Tampa policy, now is a great time to contact Omega Insurance and have us quote your flood insurance.
Give Omega Insurance a call today and let us help you save!
Contact us today at 813-341-1530 or Toll Free at 888-663-5088